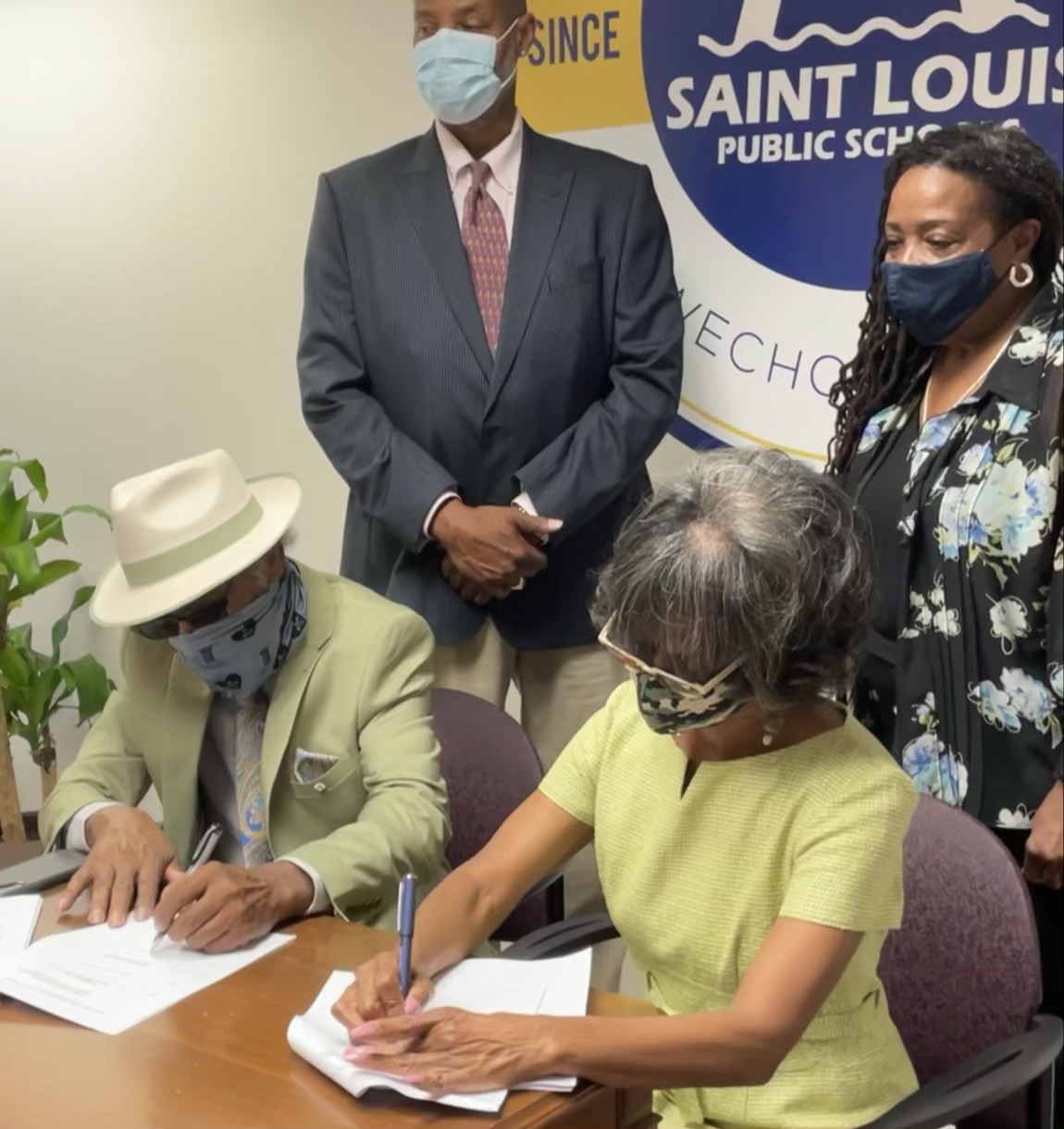 St. Louis Public Schools district formalizes Memorandum of Understanding with union representing city teachers and support personnel. 
The agreement provides significant raises, protects benefits (including substitute teachers) and raise all workers to a minimum of $15. 
Front row L to R: Ray Cummings-President AFT St. Louis, Local 420, Dr. Joyce Roberts-President, SLPS, BOE. 
Back row L. to R.: Steve Hill, 1st. Vice President, AFT St. Louis, Donna Jones, VIce President,SLPS,  BOE.
Recognizing the negotiations team and district for reaching agreement during unprecedentedly difficult times.