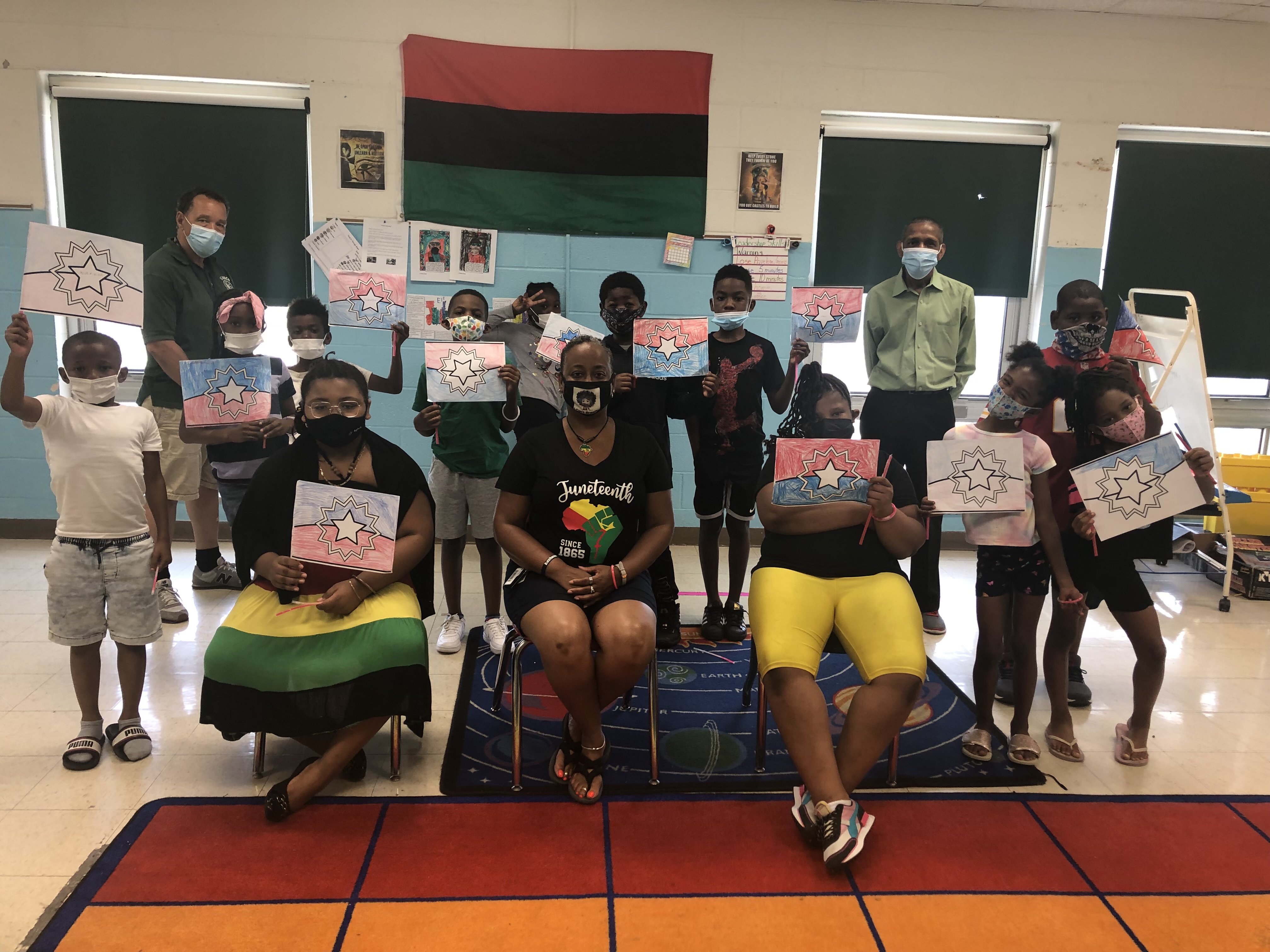 The First Juneteenth National Holiday. 
Ms. Rhea Willis (Building Rep at Sumner) is at Carver Elementary for Summer School Ms.  Rhea's class collaborated with another class to  Celebrate Juneteenth today. The Sumner school leader made it a school wide celebration. The teachers  pictured are Ms. Rhea, Mr Anthony, &  Mr Steward. 
An Historic Day for the nation and SLPS.